Politeknik Morowali Dijadikan Pusat Inovasi Nikel
Oleh : Ridwan | Senin, 18 September 2017 - 14:37 WIB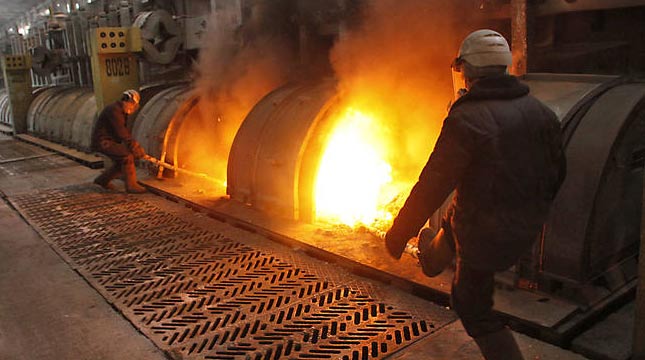 Ilustrasi Smelter
INDUSTRY.co.id - Palu- Menteri Perindustrian Airlangga Hartarto berharap Politeknik Industri Logam Morowali menjadi pusat inovasi berbasis nikel di Indonesia.
"Selain menyelenggarakan pendidikan untuk menghasilkan lulusan yang kompeten dan siap kerja, kampus ini akan melakukan pengembangan riset-riset terapan yang bekerja sama dengan industri," kata Menteri Perindustrian Airlangga Hartarto di Politeknik Industri Logam Morowali, Sulawesi Tengah, Senin (18/9/2017)
Dia mengatakan sekolah tinggi kejuruan/vokasi yang pembangunannya difasilitasi oleh Kementerian Perindustrian itu merupakan salah satu contoh praktik terbaik dalam pelaksanaan pendidikan yang mengusung konsep "link and match".
Maksud dari "link and match" sendiri adalah konsep keberkaitan dan keberpadanan antara dunia pendidikan dengan dunia kerja.
Pemerintah, kata dia, menyediakan fasilitas terbaik teknik industri dan menjadi yang terdepan jika dibandingkan fasilitas politeknik lainnya di Indonesia.
Menurut Menperin, penyiapan sumber daya manusia yang terampil adalah sebuah keniscayaan dalam memacu pertumbuhan industri, selain melalui pengembangan teknologi dan peningkatan investasi.
"Bahkan, adanya politeknik ini, kami meyakini akan mendukung penambahan investasi di industri pengolahan logam, khususnya di wilayah Sulawesi dan Indonesia bagian timur," kata dia.